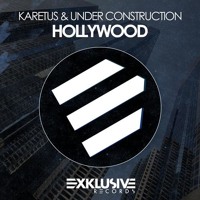 Here is a new one from Karetus and Under Construction. Released by Dubstep.NET.
Sorry for not posting in a while, as i was busy and i was about to post a few days ago, but soundcloud went down…Anyways, you can buy this one on beatport right now.
 Karetus & Under Construction – Hollywood

 Hollywood – Buy Now!
Karetus: Website / Facebook / Twitter / Soundcloud / YouTube
Under Construction: Facebook / Twitter / Soundcloud / YouTube